Hawaii Issue: Givenchy Resort 2012
This collection is a wonderful example of how to execute modern florals in a beautiful way. Riccardo Tisci used classic flowers and colors in unique layouts and placements to create the sophisticated look. Of course, not every apparel company can afford to create such personalized engineered prints, but you can be creative and mimic the basic idea through an open-ground layout with a large repeat.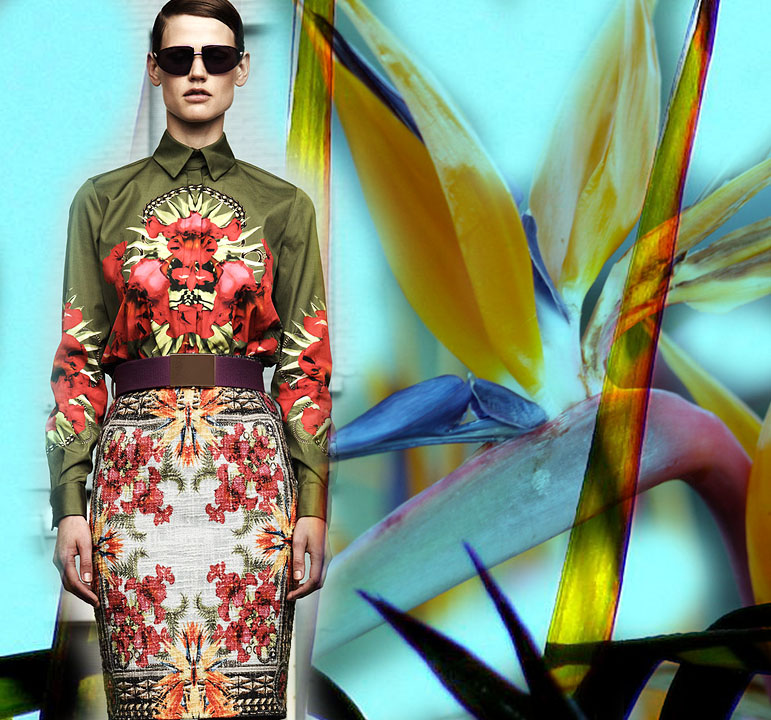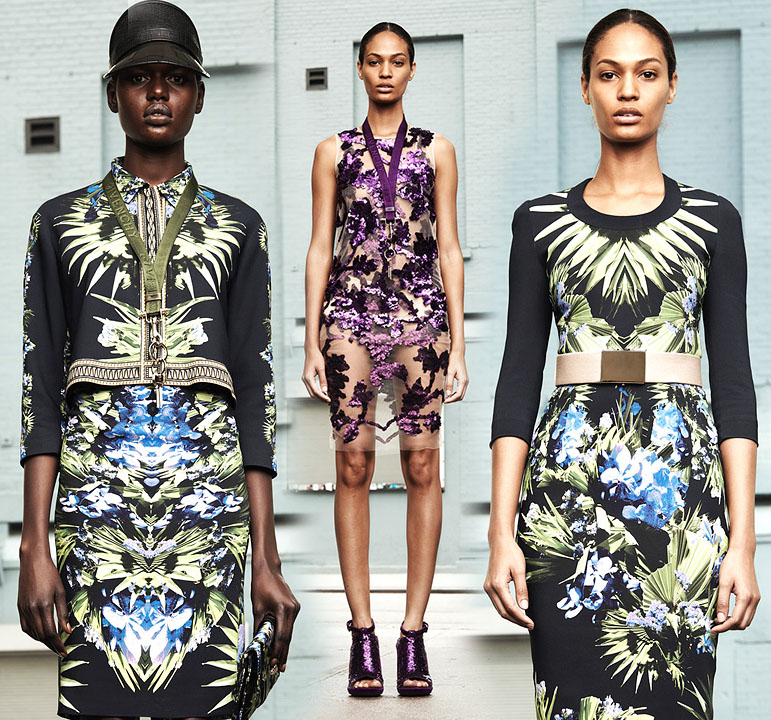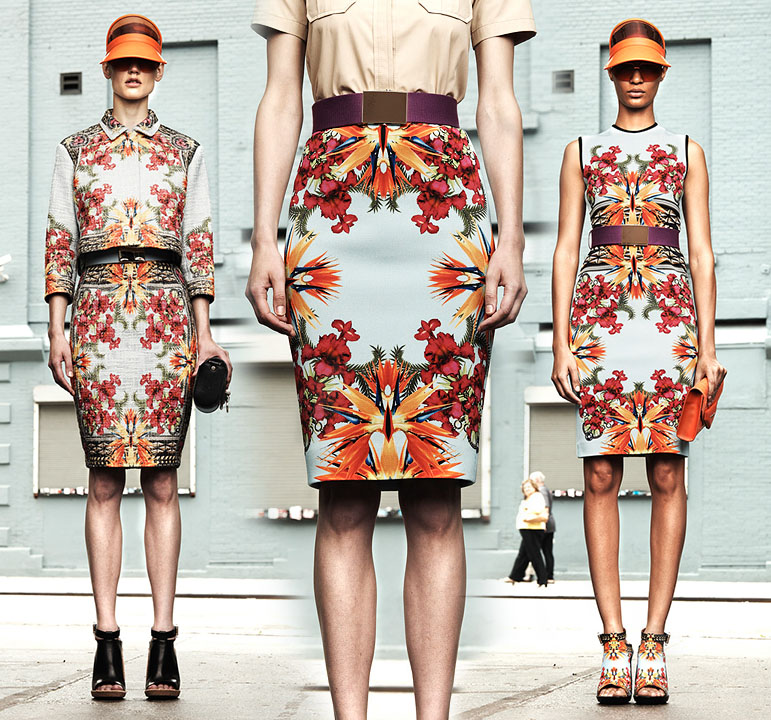 *images via
vogue.com
, courtesy of Givenchy, "Palm Fingers" by
Daniel Blume
, "Bird of Paradise" by
Jessica M. Cross
Digitally-altered floral prints inspired by Hawaiian surf culture dominated Riccardo Tisci's Resort 2012 outing for Givenchy. Vividly printed on pencil skirts, sheath dresses, blouses, and jackets, the mirror-image patterns provided an intriguing foil to Tisci's other theme — basketball dressing. Sweatshirts, knits skirts, and tiny cropped sweaters — some with sporty mesh inlays and asymetrical silhouettes — added a casual feel, while bright orange handbags, athletic visors, coach-whistle necklaces and shoes with matchy-matchy prints tied everything together.
http://www.fashionologie.com/Givenchy-Resort-2012-17859287